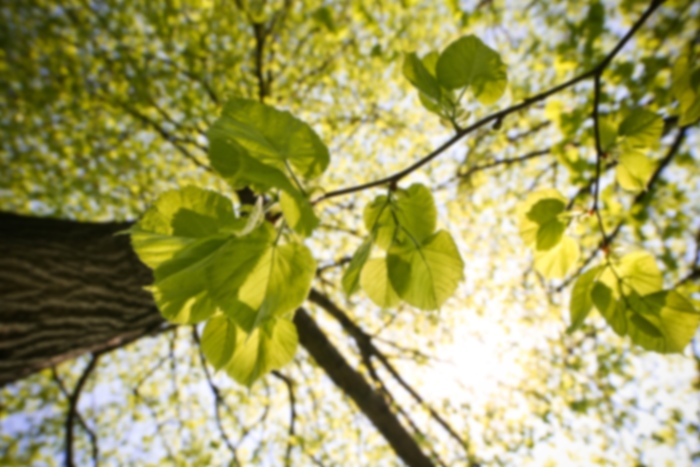 David N Oubre,
MD
Medical Oncology
Dr. David Oubre founded Pontchartrain Cancer Center in 2005. He received his medical degree from LSU School of Medicine in New Orleans, LA. He completed his residency at Earl K. Long Medical Center in Baton Rouge, followed by a fellowship in Oncology and Hematology at Wake Forest Baptist Medical Center in Winston-Salem, NC.  Dr. Oubre is board certified in both Medical Oncology and Hematology.
Dr. Oubre is currently the Chief of Staff at North Oaks Medical Center. He is also a board member of the St. Tammany Cancer Fund, a charitable organization which provides scholarships to college students affected by cancer. He is the Louisiana representative for the State Affiliate Council for the American Society of Clinical Oncology. Dr. Oubre is the immediate past president of the President of the Louisiana Oncology Society. He has also been selected as one of the Top Doctors by New Orleans Magazine and Louisiana Life Magazine every year since 2005. He was the 2011 recipient of the 2011 Spirit Award from the American Cancer Society. 
Dr. Oubre provides medical and legislative education on behalf of Janssen Biotech, Inc. to physicians and medical societies throughout the United States.  In addition, Dr. Oubre is an acting Development Consultant for IntrinsiQ Solutions, currently developing an oncology specific electronic health records system.
Dr. Oubre is active with the Boy Scouts of America.  He is an Assistant Scoutmaster for Troop 310. 
Care Philosophy
"Pontchartrain Cancer Center is a private medical practice specializing in the treatment and prevention of cancer and blood disorders. Medical Oncology is the field of medicine which specializes in the diagnosis and treatment of cancer. Cancer is treated in numerous ways: chemotherapy; immunotherapy; surgery; radiation therapy; along with new therapies that are continuously evolving. Dr. David Oubre and the cancer team at Pontchartrain Cancer Center are experts in prescribing and the supervision of chemotherapy and immunotherapy administration. Chemotherapy or biological therapy is defined as any medication which is given either by mouth, injection or intravenously to kill or stop the formation of cancer cells."
Aetna
Aetna Choice PPO
Assurant Health
BCBS Blue Card PPO
Blue Cross Blue Shield
Bcbs Of Louisiana
Cigna
Cigna HMO
Cigna PPO
Coventry Health and Life Insurance Co HMO
Coventry Health Care
Coventry Health Care of Louisiana
First Health
First Health (Coventry Health Care)
First Health (Coventry Health Care) PPO
Great West Healthcare - PPO
Humana
Medicaid
Multiplan
MultiPlan - PHCS
Multiplan PPO
Open Access
Ppo Plus
Principal Financial
Tricare
United Healthcare
United Healthcare - Choice Plus
United Healthcare - Options - PPO
Acute Leukemia
Acute Lymphocytic Leukemia
Acute Myeloid Leukemia
Adrenal Gland Cancer
All Lymphoma
Anal and Rectal Cancer
Anemia
Antiphospholipid Syndrome (APS)
Autoimmune Diseases
Biological Therapy
Bladder Cancer
Bleeding Disorders
Blood Disorders
Blood Disorders in Pregnancy
Bone Cancer
Bone Disorders
Bone Marrow Aspiration
Bone Marrow Biopsy
Brain Cancer
Breast Cancer
Breast Cancer Treatment
Cancer
Cancer Counseling
Cancer Treatment
Central Nervous System Lymphoma
Cervical Cancer
Chemotherapy
Cholangiocarcinoma
Chronic Myeloid Leukemia (CML)
Coagulation Disorders
Colon Cancer
Colorectal Cancer
Cryoglobulinemia
Deep Vein Thrombosis
Esophageal Cancer
Gallbladder and Biliary Tract Cancer
Gastrointestinal Diseases
Genetic Counseling Services
Genetic Testing
Gynecologic Cancer
Head and Neck Cancer
Hematologic Disorder Treatment
Hemophilia
Hodgkin's Disease
Hypercoagulable State
Immune Thrombocytopenic Purpura (ITP)
Kidney Cancer
Laryngeal Cancer
Leukemia
Leukocytosis
Liver Cancer
Lung Cancer
Lymphocytosis
Lymphoma
Lymphoma, Large-Cell
Lymphosarcoma
Macroglobulinemia (incl. Waldenstrom's )
Malignant Histiocytosis
Mantle Cell Lymphoma
Marginal Zone Lymphoma
Maternal Anemia
Mediastinal Tumors, Malignant
Melanoma
Merkel Cell Carcinoma
Myelodysplastic Syndromes
Myeloproliferative Disorders
Neuroendocrine Tumors
Neutropenia
Nodular Lymphoma
Non-Hodgkin's Lymphoma
Oral Cancer
Osteosarcoma
Ovarian Cancer
Pancreatic Cancer
Pancytopenia
Penile Cancer
Pleura Cancer
Pleural Cancer
Polycythemia Rubra Vera
Pregnancy-Related Disorders
Primary Central Nervous System Lymphoma
Primary Hypercoagulable State (incl. Factor V Leiden Disease)
Prostate Cancer
Purpura
Qualitative Platelet Defects (incl. Glanzmann's Thrombasthenia)
Sickle Cell Disease
Skin Cancer
Small Intestine Cancer
Soft Tissue Sarcoma
Squamous Cell Carcinoma
Stomach Cancer
Testicular Cancer
Thalassemia
Thrombocytosis
Thrombosis
Thyroid Cancer
Tongue Cancer
Uterine Cancer
Venous Embolism and Thrombosis
Vertebral Column Tumors
Aetna
Aetna Choice PPO
Assurant Health
BCBS Blue Card PPO
Blue Cross Blue Shield
Bcbs Of Louisiana
Cigna
Cigna HMO
Cigna PPO
Coventry Health and Life Insurance Co HMO
Coventry Health Care
Coventry Health Care of Louisiana
First Health
First Health (Coventry Health Care)
First Health (Coventry Health Care) PPO
Great West Healthcare - PPO
Humana
Medicaid
Multiplan
MultiPlan - PHCS
Multiplan PPO
Open Access
Ppo Plus
Principal Financial
Tricare
United Healthcare
United Healthcare - Choice Plus
United Healthcare - Options - PPO
Acute Leukemia
Acute Lymphocytic Leukemia
Acute Myeloid Leukemia
Adrenal Gland Cancer
All Lymphoma
Anal and Rectal Cancer
Anemia
Antiphospholipid Syndrome (APS)
Autoimmune Diseases
Biological Therapy
Bladder Cancer
Bleeding Disorders
Blood Disorders
Blood Disorders in Pregnancy
Bone Cancer
Bone Disorders
Bone Marrow Aspiration
Bone Marrow Biopsy
Brain Cancer
Breast Cancer
Breast Cancer Treatment
Cancer
Cancer Counseling
Cancer Treatment
Central Nervous System Lymphoma
Cervical Cancer
Chemotherapy
Cholangiocarcinoma
Chronic Myeloid Leukemia (CML)
Coagulation Disorders
Colon Cancer
Colorectal Cancer
Cryoglobulinemia
Deep Vein Thrombosis
Esophageal Cancer
Gallbladder and Biliary Tract Cancer
Gastrointestinal Diseases
Genetic Counseling Services
Genetic Testing
Gynecologic Cancer
Head and Neck Cancer
Hematologic Disorder Treatment
Hemophilia
Hodgkin's Disease
Hypercoagulable State
Immune Thrombocytopenic Purpura (ITP)
Kidney Cancer
Laryngeal Cancer
Leukemia
Leukocytosis
Liver Cancer
Lung Cancer
Lymphocytosis
Lymphoma
Lymphoma, Large-Cell
Lymphosarcoma
Macroglobulinemia (incl. Waldenstrom's )
Malignant Histiocytosis
Mantle Cell Lymphoma
Marginal Zone Lymphoma
Maternal Anemia
Mediastinal Tumors, Malignant
Melanoma
Merkel Cell Carcinoma
Myelodysplastic Syndromes
Myeloproliferative Disorders
Neuroendocrine Tumors
Neutropenia
Nodular Lymphoma
Non-Hodgkin's Lymphoma
Oral Cancer
Osteosarcoma
Ovarian Cancer
Pancreatic Cancer
Pancytopenia
Penile Cancer
Pleura Cancer
Pleural Cancer
Polycythemia Rubra Vera
Pregnancy-Related Disorders
Primary Central Nervous System Lymphoma
Primary Hypercoagulable State (incl. Factor V Leiden Disease)
Prostate Cancer
Purpura
Qualitative Platelet Defects (incl. Glanzmann's Thrombasthenia)
Sickle Cell Disease
Skin Cancer
Small Intestine Cancer
Soft Tissue Sarcoma
Squamous Cell Carcinoma
Stomach Cancer
Testicular Cancer
Thalassemia
Thrombocytosis
Thrombosis
Thyroid Cancer
Tongue Cancer
Uterine Cancer
Venous Embolism and Thrombosis
Vertebral Column Tumors