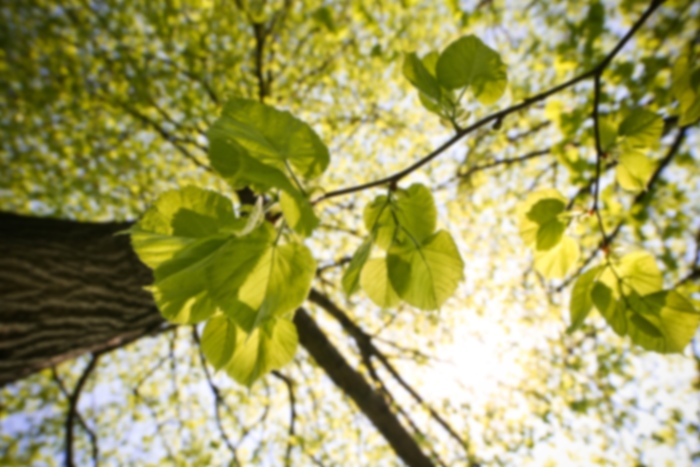 Adriana R Nagy,
MD
Cardiovascular Disease
Dr. Adriana Nagy is a board-certified, fellowship-trained cardiologist with Lakeview Regional Physician Group practicing in Covington, La. She is affiliated with Lakeview Regional Medical Center. With nearly 20 years of heart care experience, Dr. Nagy offers specialized expertise in coronary artery disease in women with additional clinical focus on preventive, therapeutic and diagnostic invasive & noninvasive cardiology, non-invasive testing, cardiac catheterization, echocardiography, nuclear cardiology, vascular studies, diagnosis and treatment of lower extremity venous disease, laser treatment for varicose veins, cosmetic vein injections, and pacemaker and defibrillator management. Dr. Nagy serves as an assistant professor of cardiology at the Tulane University School of Medicine. She is a member of the American College of Cardiology, American College of Physicians and the American Heart Association.
First available appointment is on 11/13/19
Aetna
Aetna - Behavioral Health
Amerigroup, Inc. (Americaid, Amerikids, Ameriplus)
Beech Street - PPO
First Health
Blue Cross Blue Shield Of Kansas City
Blue Cross - Medicare - Select
Healthcare Preferred PPO - Kansas City
Blue Cross PPO
Care Improvement Plus
CCO - Rockport
Cenpatico - Behavioral Health
Tricare (Humana / Pbga)
Cigna
Cigna HMO
Comp Results
Compcare (Comprehensive Behavioral Care, Inc.)
Corvel
Coventry Health Care - PPO
Coventry Health Care KS - HMO
Coventry One - PPO
Medicaid
Health Partners Medicaid
First Health
Healthcare USA Medicaid - HMO
Home State Health Missouri Medicaid
Humana - Lifesync
Humana
MHNet
Missouri Care - Medicaid - HMO
Multiplan, Inc. (Preferred Plan Administrators, PHCS)
New Directions Behavioral Health
Omni Administrators
Preferred Health Professionals - PPO
Preferred Mental Health Management
Premier Health
Private Healthcare Systems - PHCS - Multiplan
Savility PPO - Kansas City
Sunflower State Health Plan - HMO
Medicare
United Behavioral Health
United Healthcare - PPO
United Secure Horizons
UnitedHealth Community Plan - HMO
Wellcare
Workers Compensation
Cardiac (Heart) Catheterization
Cardiologist
Cardiovascular Disease Risk Factor
Diagnosis and Management in Women
Echocardiography
Endoveneous Laser Treatment for Varicose Veins
Invasive and Non Invasive Cardiology
Non-Invasive Testing
Nuclear Cardiology
Pacemaker/Defibrillator Management
Phlebotomy Cosmetic Vein Injections (Sclerotherapy)
Preventative
Therapeutic and Diagnostic Cardiology
Vascular Studies
This provider has limited online appointment availability, so please call the office for assistance scheduling with this provider.
Aetna
Aetna - Behavioral Health
Amerigroup, Inc. (Americaid, Amerikids, Ameriplus)
Beech Street - PPO
First Health
Blue Cross Blue Shield Of Kansas City
Blue Cross - Medicare - Select
Healthcare Preferred PPO - Kansas City
Blue Cross PPO
Care Improvement Plus
CCO - Rockport
Cenpatico - Behavioral Health
Tricare (Humana / Pbga)
Cigna
Cigna HMO
Comp Results
Compcare (Comprehensive Behavioral Care, Inc.)
Corvel
Coventry Health Care - PPO
Coventry Health Care KS - HMO
Coventry One - PPO
Medicaid
Health Partners Medicaid
First Health
Healthcare USA Medicaid - HMO
Home State Health Missouri Medicaid
Humana - Lifesync
Humana
MHNet
Missouri Care - Medicaid - HMO
Multiplan, Inc. (Preferred Plan Administrators, PHCS)
New Directions Behavioral Health
Omni Administrators
Preferred Health Professionals - PPO
Preferred Mental Health Management
Premier Health
Private Healthcare Systems - PHCS - Multiplan
Savility PPO - Kansas City
Sunflower State Health Plan - HMO
Medicare
United Behavioral Health
United Healthcare - PPO
United Secure Horizons
UnitedHealth Community Plan - HMO
Wellcare
Workers Compensation
Cardiac (Heart) Catheterization
Cardiologist
Cardiovascular Disease Risk Factor
Diagnosis and Management in Women
Echocardiography
Endoveneous Laser Treatment for Varicose Veins
Invasive and Non Invasive Cardiology
Non-Invasive Testing
Nuclear Cardiology
Pacemaker/Defibrillator Management
Phlebotomy Cosmetic Vein Injections (Sclerotherapy)
Preventative
Therapeutic and Diagnostic Cardiology
Vascular Studies